NEED FINANCING?
Build your future with HFS's help
Get the money you need for the home improvement project you want.
Thanks to HFS's experienced team of experts, they can help you finance any exterior or interior home improvement project. HFS specialize in securing home improvement loans for projects such as sunrooms, kitchens, patios, basement finishing and more. With their knowledge and experience in home improvement financing, the team at HFS financial is the perfect partner.
Instant decision on loans under $20,000*
All loans funded upfront Who is eligible for a loan through HFS?

$2,000 to $150,000*
Funds can be used for any project or to pay off bills
100% financing-no money down
Unsecured and secured loans
Rates starting at 3.95*
No prepayment penalties
Terms from 3-15 years
Your home improvement loan is waiting!
Applications accepted online only.

No equity required


Easy online application


Available in all 50 states


*Annual Percentage Rate (APR) refers to the cost of your credit as a yearly rate. APRs, loan amounts, and loan availability may vary by state and lender. Loan offers are subject to loan approval.
Contact - HFS Financial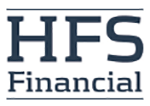 100 Owings Ct. #13
Reisterstown, MD 21136
1-800-254-9560
info@yourprojectloan.com
Monday - Friday, 9am - 5pm est.
Applications accepted online only.
DISCLAIMER:
Cambridge Pavers, Inc. is not affiliated, associated, or in any way officially connected with HFS Financial or any of its subsidiaries or its affiliates. HFS is an independent entity. Cambridge Pavers, Inc. provides HFS information only as a service to its customers. Cambridge Pavers, does not assume any responsibility.