National Ugly Sweater Day
December 01, 2022
Christmas is filled with wonderful traditions like decorating your tree, hanging your stockings, sharing a meal with your loved ones, and, most importantly, throwing wacky parties. There is a fun theme for everyone's preference, whether it be white elephant parties, Grinch-mas parties, or ugly sweater parties. But without a doubt, ugly sweater party is the comfiest and cozy of them all!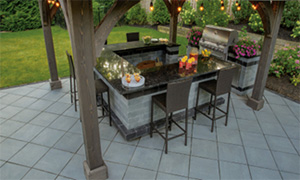 The only thing more important than your sweater at an ugly Christmas sweater party, is the food and drinks. Delicious snacks and cozy drinks make everyone jolly! Include finger foods and appetizers your loved ones can munch on throughout the day. Cheese platters, pigs in a blanket, mince pies and sandwiches are all great options! Set up your cocktail bar and make classic drinks such as Mulled wine, spiked hot chocolate and apple cider. For dessert, take advantage of cookie season by making some ugly sweater sugar cookies. Set up a station with a variety of icing and candy to decorate the cookies and make them unique!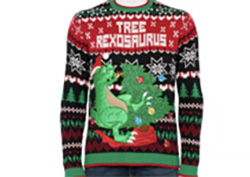 Board games are one of the best ways to spice things up and connect with your loved ones! Enjoy a warm glass of hot chocolate while you spin the wheel, roll the dice, or play an intense game of Uno. All you need is a clean table and the enthusiasm that you had back as a child! A kitchen table has the required space, comfort and is a suitable option for everyone. It's also a good idea to have a mix of different activities! Musical chairs are always a hit at parties. Just place an ugly sweater on the back of each chair to make it fit the theme. Include an Ugly sweater contest and make sure to give out gifts to the winners of each game!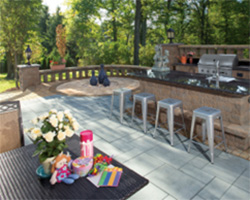 As cozy as a sweater may be, your guests may still feel a little chilly as evening approaches. Fire up your outdoor Cambridge fire pit and transform your outdoor space into a cozy oasis where everyone can relax. Bring out some fluffy pillows, cozy blankets, and chairs. Reminisce with your loved ones about old memories while sipping on a warm drink near your firepit to end your night right!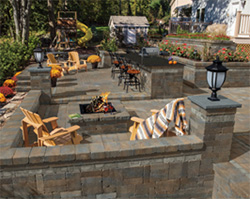 Throw an unforgettable Ugly Sweater Day party in your outdoor space with these tips and tricks!