National Personal Space Day
November 02, 2022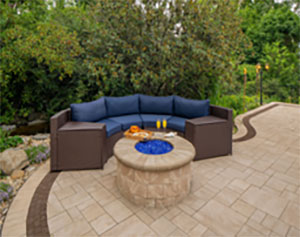 Do you feel there are days when you need more space? Having our own personal space for some alone time is beneficial for our mental health and well-being. In addition to giving us energy and fostering creativity, the boundaries we establish also serve as a haven of peace in the midst of the chaotic outside world! We all need a break. To be our best selves, be present with the people we love, and help us achieve our goals, our career, and even our daily tasks, we need that period of time in the day to center ourselves and recharge! With all of the holidays coming up, life can get a little stressful. November 30th promotes prioritizing personal space so take the day to relax and enjoy some "you" time!
Spending Time Outdoors
The modern world is full of distracting stimuli that fight for our limited attention, such as flashing screens, vibrating phones, and rumbling roads. Spending some alone time outdoors can offer a mental and emotional refuge when you need to unwind and recharge. The natural scent of flowers and the music of birds can keep you engaged without draining your energy. Pick up your favorite book and enjoy the light sounds of water trickling down your waterfall. No matter how big or small your patio is, repurposing it into a space that can serve as a personal area will be heavenly. Setting it up outside is a more effective way to escape from that cramped or congested feeling than staying inside.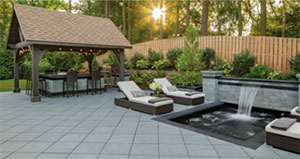 Spa Day
Treat yourself to a well-deserved spa day at home! Light up your outdoor fire pit for a cozy glow and begin your outdoor spa experience with your favorite glass of sparkling wine! Set up your space with snacks, blankets, refreshments, lay out your softest robes and slippers and add an eye mask for the ultimate spa experience! The right music can calm your thoughts and help in blocking out any outside sounds. There are a number of spa playlists available on Spotify or other popular streaming services. Try using a sound machine or sleep sounds app for some relaxing ocean waves if you'd rather picture yourself on a beach somewhere. Fill the air with a calming stress relieving scent such as lavender, lemon and eucalyptus! For the ultimate escape, combine with coconut smells and a water enriched with tropical fruit. The best thing about having a spa day at home is that it is completely customizable to you and your preferences so have fun and happy pampering!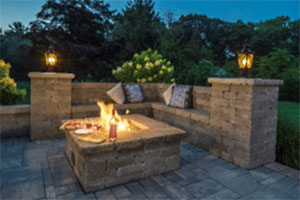 You will always regret not having enough time for yourself unless you learn how to say no. Setting limits is establishing a line in the sand that others are not allowed to cross. You're letting others know what you will and will not put up with. Declare to yourself and others that you have specific expectations for how you will be treated, and that these expectations should always be met. Your growth depends heavily on the time you spend by yourself. But if we don't make alone time a priority, we lose the motivation to reflect on, realign with, and reconnect with who we are and who we want to be. I want to be the first to remind you to reclaim your time if it has been three to four months since you last did something good for yourself!