Throwing a Halloween Party
October 03, 2022
Whether you're a fan of all things macabre or just love an excuse to dress up, there's no better way to celebrate the spookiest day of the year than by throwing a Halloween party! Show off your families unique Halloween costumes, your DIY decorations and your Halloween themed snacks while simultaneously celebrating all things spooky and scary! Decorating is key to setting the atmosphere for an unforgettable Halloween bash. These ideas will wow your guests and create a night to remember, in return giving you the reputation as the ultimate party planner!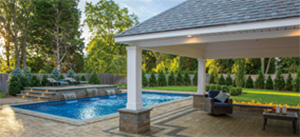 Decorating your pavilion
Transform your pavilion into a spooky oasis where everyone can socialize, munch on spooky snacks, and enjoy some drinks! Set the right tone with orange string lights and drape the top of your pavilion in cobwebs. Don't forget to add some fake spiders and insects for an extra fright factor! Play some creepy music and light scented candles to get everyone in the spirit of Halloween.
DIY Pizzas
These Halloween mini pizzas are the perfect party snack that kids and adults will love! They're super easy to customize and fun to eat! (Recipe and photo courtesy of foodnetwork.com)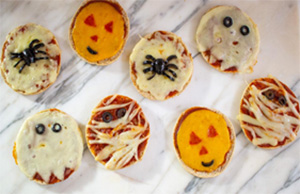 What you'll need:
• One 12-ounce package multigrain sandwich thins
• 1 cup pizza sauce
• 3 mozzarella string cheese sticks
• One 2.25-ounce can slice black olives, drained
• 3 deli slices Cheddar
• 9 pepperoni slices
• 3 slices provolone
• 1/2 cup shredded mozzarella
• One 2.25-ounce can whole pitted black olives, drained
Directions:
1. Preheat the oven to 375 degrees F
2. Split the sandwich thins into 2 halves and place 6 on each of 2 baking sheets. Spoon 1 to 2 tablespoons of pizza sauce over each sandwich thin, spreading it to the edges. Add the toppings to create each of the monsters
3. For mummies: Tear the string cheese into thin strips. Arrange the strips horizontally across three pizzas like layers of a mummy. Nestle in two olive slices for eyes.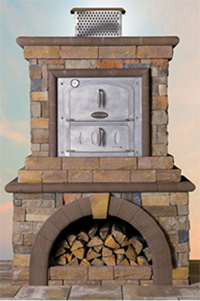 4. For jack-o'-lanterns: Cut out rounds from the Cheddar slices with a jar lid or 3 1/2-inch cookie cutter. Place the cut rounds on 3 pizzas. Trim pepperoni slices into triangles (3 per pizza; 2 for the eyes and 1 for the nose) and place on the Cheddar rounds. Cut an olive slice in half and use for a smile.
5. For ghosts: Trim the provolone slices along a bottom edge in a zig-zag pattern with kitchen shears. Place 2 black olive slices on each pizza to create the eyes.
6. For spiders: Sprinkle 2 to 3 tablespoons shredded mozzarella over 3 pizzas.
7. While the pizza is baking, cut 2 whole black olives in half for the bodies and cut the remaining olive slices in half for the legs. Assemble the spiders on the cheese once the pizzas come out of the oven and are still hot by inverting an olive half on each for a body, then arranging the legs around the bodies
8. Bake all the pizzas until the cheese begins to melt, but before it bubbles, 8 to 10 minutes. (Browning or bubbling may ruin your shapes.)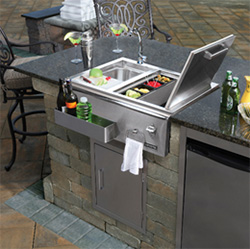 There is no better day than October 31st to enjoy some gaudy and over-the-top drinks! They range from classy spider web martinis to genuinely revolting-looking (but delicious) tonics with fake blood. Play mixologist and try making some spooky drinks at your cocktail bar for everyone to enjoy. Get creative and have fun with different colors and flavors. Happy boozing!
Poison Apple Cocktail
Kick off your Halloween bash with this magical glittery cocktail that will be sure to put a serious spell on you! (Recipe and photo courtesy of delish.com)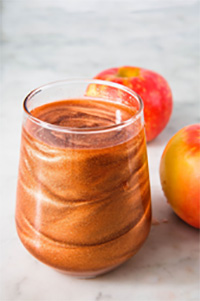 What you'll need:
• 1/3 c. apple cider
• 1/3 c. cranberry juice
• 2 oz. fireball
• 1 oz. grenadine
• 1/4 tsp. edible gold glitter
• Ice
Directions:
1. Combine all ingredients in cocktail shaker, then fill shaker with ice. Shake until contents are mixed and shaker is cold, about 30 seconds. Pour into glass and serve
Halloween may not be the biggest holiday of the year, but it can certainly be the most fun to host a fun party!