Fall In Love With Your Yard: Best Fall Landscaping
October 26, 2017
Seasons are changing and the flowers that you planted in the spring may not flourish as well as they did then. Fear not, although October is a spooky month, there are many landscaping tips and tricks you can use to keep your home's curb appeal this fall.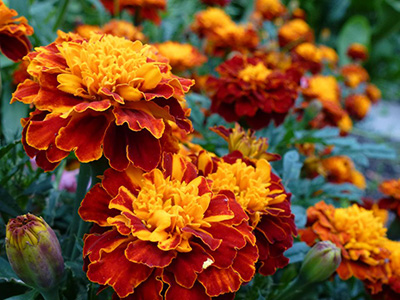 1. Fall flowers that add color
People tend to forget that fall is a colorful month. Although it's not as green as spring, we have vibrant yellows, oranges, and reds to look forward to! Your goal this fall should be to take advantage of these hues as well as pair them with complementary colors.
Check out the list of North East plants that will flourish this fall and will give your garden the colors it's missing:
• Tiger Eyes sumac: Fall foliage and fuzzy red berry clusters that linger through winter make sumacs a go-to shrub for fall and winter color
• Smooth witherod or possumhaw viburnum: Tough-to-miss berry clusters in blue and pink shades
• Caryopteris: lavender-hued blooms in late summer and fall
• Oakleaf hydrangea: fiery leaf tints and fading flowers in pink shades
• Garden mums: classic autumn hues of orange, gold, russet and bronze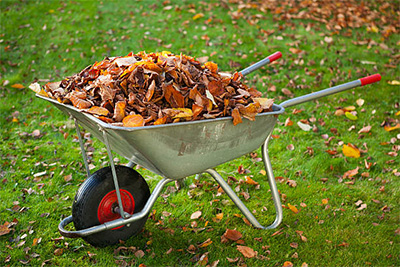 2. Gardening tips
• Leave the leaves! It's okay not to rake up leaves under trees and shrubs because over time they become compost. You should however, rake leaves near your flowers because they can attract insects and fungi.
• Choose perennials over annuals. Perennials provide color for weeks, and will bloom again next fall!
• Fall is also the perfect time to plant bulbs! You'll want to plant them 6-8 weeks before the first frost.
• Fall is the best season to plant fruit trees such as apples, pears, plums, cherries, peaches, apricots and figs.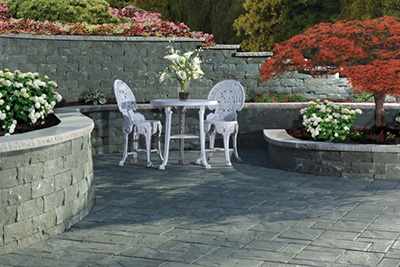 3. Bump up curb appeal with landscape walls
If you want to showcase the vibrancy you've added to your outdoor living space, a landscape wall is the best way of doing so. Not only does it bump up your curb appeal, but hardscaping is the perfect way to highlight a home's landscaping. Another way of adding color to your outdoor living space is through pavers and wall systems. Cambridge offer a wide selection of pavingstones and wallstones in various sizes, styles, and colors to take your fall curb appeal to the next level. Choose from several styles and colors that match or complement Cambridge Pavingstones to complete your landscape design.
Photos courtesy of:
https://www.thespruce.com/planting-fall-flowers-for-autumn-colors-2130924
http://thestir.cafemom.com/home_garden/190712/6_simple_fall_gardening_tips