Online DesignScapes
Have an affordable design package including a 3D VIRTUAL TOUR and COLOR BLUEPRINTS created for you by an experienced design professional!

Online Design Scapes offers 3D Computerized Pictures, Scaled Plans, and 3D Virtual Video Tours.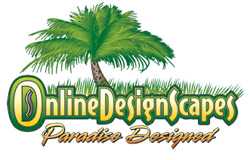 For more details,
Examples
,
Pricing
or a
Free Consultation
, click the button below.
At Online DesignScapes, it's all about the passion of envisioning what could be, and the ability to let you experience it in 3D, before construction begins. We strive to design landscapes that may help inspire, deepen family relationships, enjoy the tranquil moments of life, or add an elegance (and value) to that special place called "home". Every project is important to us because it involves you, your home and your desire to improve the quality of your life. We are always grateful for the opportunity and responsibility to be a small but important part of your plans.
Contractors
Looking for a competitive edge?
Meet with your customer, take some measurements and pictures. Send us the information and we will design and send back to you (6) 3D computer pictures, full scale blueprint plans, and a 3D virtual video tour to help you sell your project!
Homeowners
Want to be in Control?
Now you can! We will show you how easy it is to get us the information we need to design your project. You receive from us (6) 3D computerized pictures, full scale blue print plans and 3D virtual video tour.
Sample Artistic Concepts